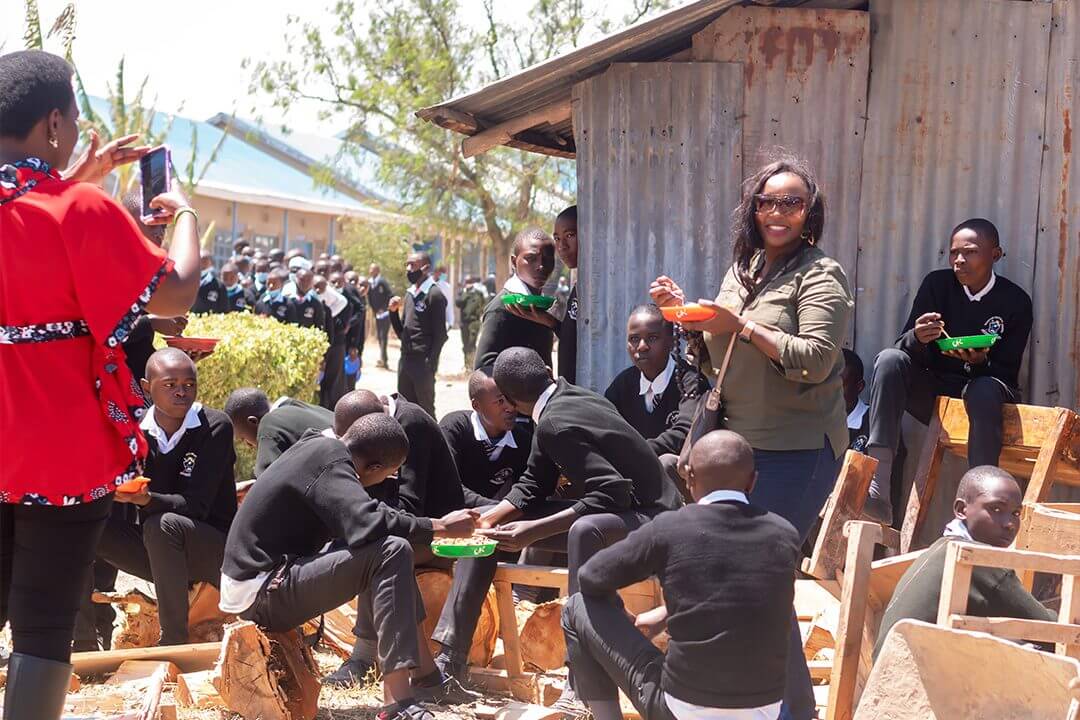 Student Sponsorships – Waguthiru Sec School
Businesses are increasingly recognizing the importance of corporate social responsibility and recognizing the need to extend their interests beyond their own firms and positively contribute to the communities they serve. During their visit to Waguthiru Secondary School, Bama Diaspora CEO Anne Mwai and clients Betty Achapa and Hildah Kemunto demonstrated this commitment.
During the visit, Bama Diaspora and its clients funded six outstanding students' education for four years. This kind contribution means that these youngsters' school tuition will be entirely funded till they finish their form four. Bama Diaspora and its clients are helping to shape a brighter future for students and the community as a whole by investing in the education of young minds.
Aside from their sponsorship, the group took part in a tree planting session at the school, where they planted avocado trees. This gesture represents their commitment to environmental sustainability and serves as a reminder that giving back to society has a long-term impact. Their efforts show that businesses can make an impact not only financially, but also by actively participating in community-driven initiatives.
Bama Diaspora CEO Anne Mwai, as well as clients Betty Achapa and Hildah Kemunto, deserve our thanks for their kind deeds. Their dedication to bettering the lives of people and making a good difference in the community is genuinely admirable. We express our heartfelt gratitude to them and wish them many blessings for their modest but significant efforts.
Their visit to Waguthiru Secondary School inspires other organizations and individuals to recognize their social responsibilities and actively contribute to making the world a better place for all. We can develop stronger communities and enable future generations to attain their full potential by working together.