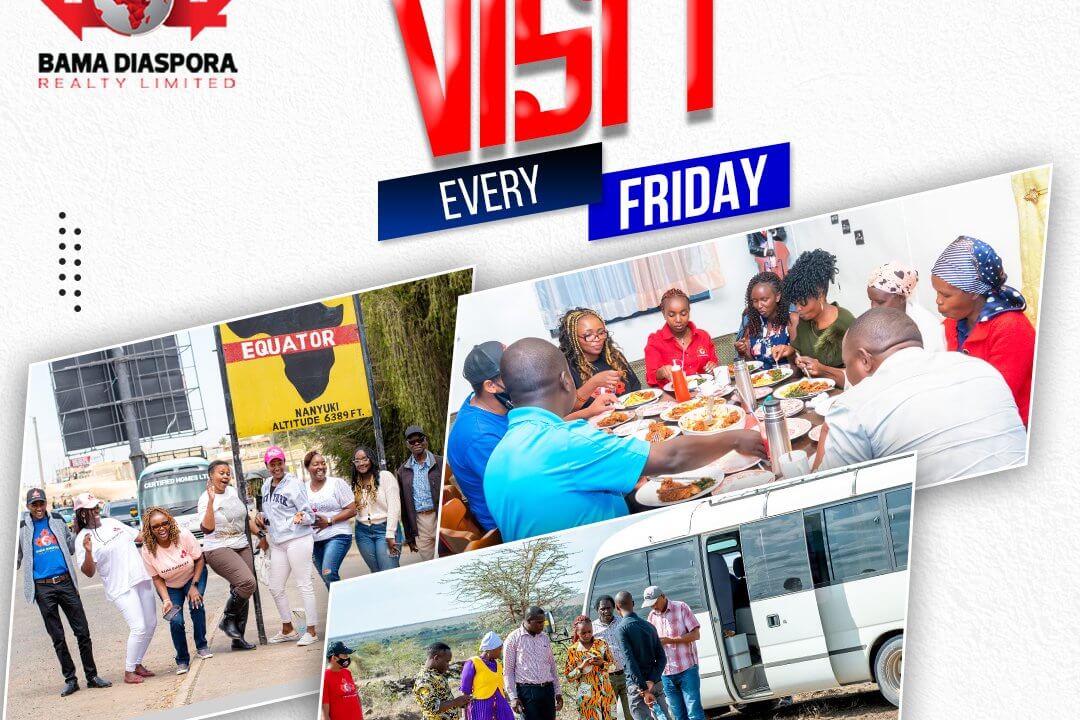 Site Visit
Call +254 725 010 000 to book a slot in our every Friday site visit. You are provided with Transportation To/Fro from the pickup Location (Mountain Mall – Roasters).
Requirements:
Arrive on Time 7.00 Am
Few snacks/ Drinks
Lunch is provided
Real estate site visits can be a great way to get a better understanding of the property you are considering buying. A site visit allows you to see the property in person, get a feel for the neighborhood, and ask questions about the area.
Before you go on a site visit, it is important to do some research beforehand. You should look up information about the area, such as crime rates and average plot prices. You should also look at pictures of the property online and read reviews from people who have visited it before. This will give you an idea of what to expect when you go on your own site visit.
When you arrive at the area, it is important to take your time and look around carefully. Take note of any features that stand out to you, such as landscaping or outdoor amenities. Pay attention to any potential issues that could arise with the property.
It is also important to ask questions while you are there. Talk to the real estate agent about any concerns you have and ask them for more information about the area. Ask them if they have any advice on how to make an offer on the property or what other properties in the area might be available.
Finally, take some time after your visit to reflect on what you saw and heard. Think about how comfortable you felt in the neighborhood and whether or not it is a place where you could see yourself living. Consider all of your options before making a decision and make sure that you are making an informed choice when it comes to buying a plot.