Malindi Phase 6
Malindi Phase 6 comes with an amazing offer of Grab 1 Get 1 Free!
These prime plots have the following Features:
Located just 1 mile from the beach
Touches the tarmac.
Do not let this August offer skip you.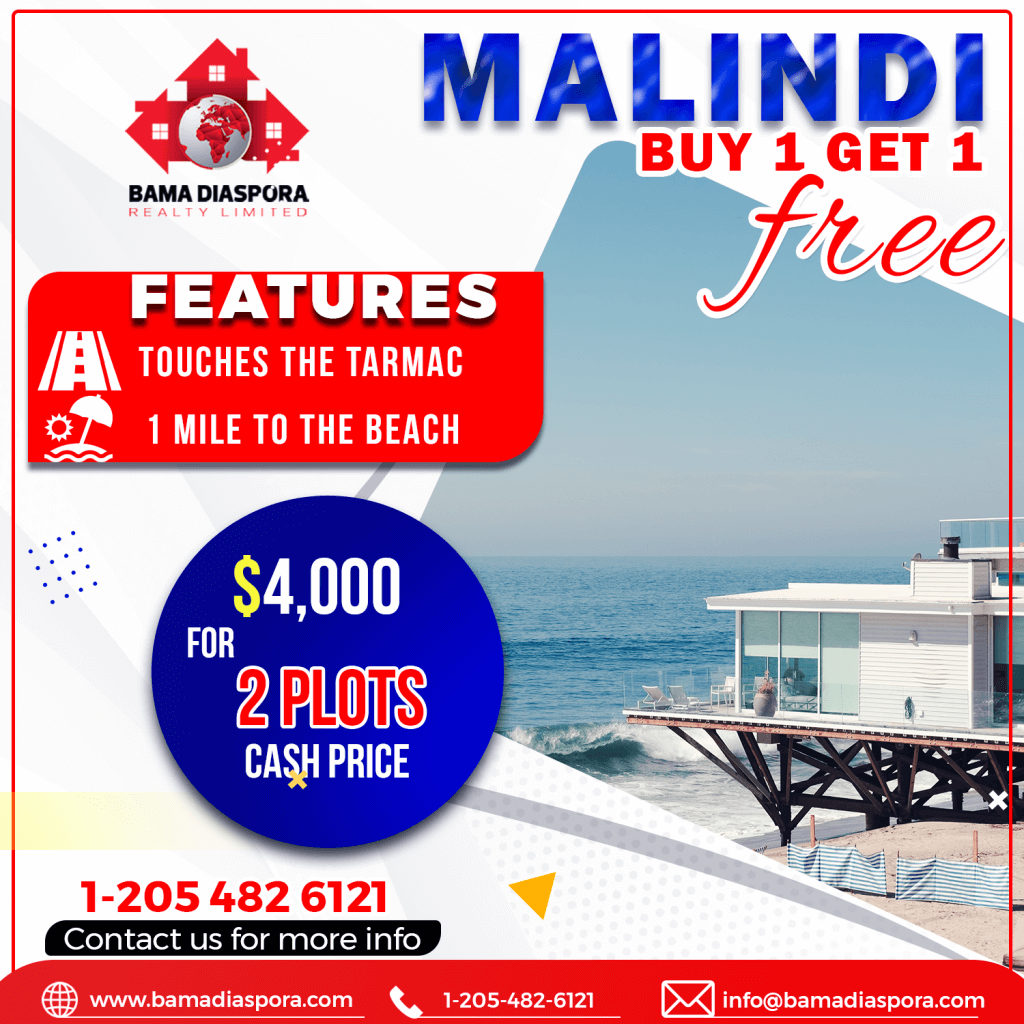 About Malindi
Malindi is a seaside town by the Indian Ocean, which is approximately 120km NE of Mombasa. Tourism is the major industry in Malindi.
Our Real estate properties are in high demand. In few months, Bama diaspora has sold phase 1 and now we are in phase 6 in Malindi.
Facts About Malindi
Its in Kilifi County
Its a town on Malindi Bay at the mouth of Sabaki River, lying on the Indian Ocean
Its located 120km Northeast of Mombasa
Its known for Swahili architecture, fresh sea food ,beaches and sunny weather
Best for farming Cassava, Cashew nuts, coconut palms ,millet, yams , pineapples and sweet potatoes.
It has several tourist attraction site like; Vasco da Gama Pillar, Watamu Beach, Marafa-Hells Kitchen, Mamasavana, Malindi Museum and so much more.
Call/WhatsApp +1 205 482 6121 | +254 725 010 000 for more info