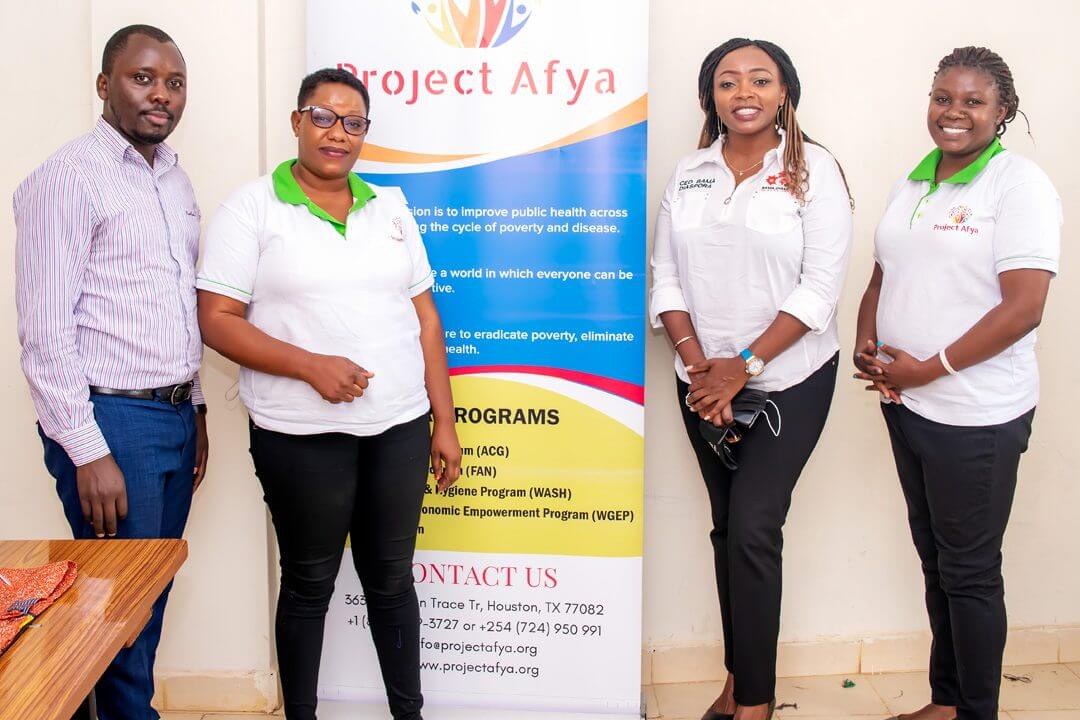 Ann Kagwe's Centre
Bama Diaspora CEO Anne Mwai (Second-right), Country director for project Afya Agy Mugeshi (Far-right), Catherine and Ken (Denver Group Limited) poses for a photo. This was during a visit on Wed 22 Sept 2021 at Ann Kagwe's Centre for Women and Children in Githurai.
Anne Mwai, CEO of Bama Diaspora, and her team visited Ann Kagwe's Centre for Women and Children in Githurai in an effort to improve women in society. This trip aimed to empower women by equipping them with the tools they need to prosper in their communities.
Anne Mwai graciously donated a sewing machine to the center during her visit. This donation will be critical in assisting women's empowerment by allowing them to gain crucial sewing skills.
Women's empowerment is critical for promoting social progress and ensuring equitable opportunities for all. The institution strives to provide women with the tools they need to become self-sufficient and economically independent by providing training programs and resources such as a sewing machine.
The visit by Anne Mwai and her team demonstrates Bama Diaspora's and other organizations' dedication to improving the lives of women in society. They contribute to a more inclusive and empowered community by investing in their skills and giving resources.
It is anticipated that through efforts like these, more women will be able to break down barriers, reach their full potential, and make important contributions to their families, communities, and the nation as a whole.