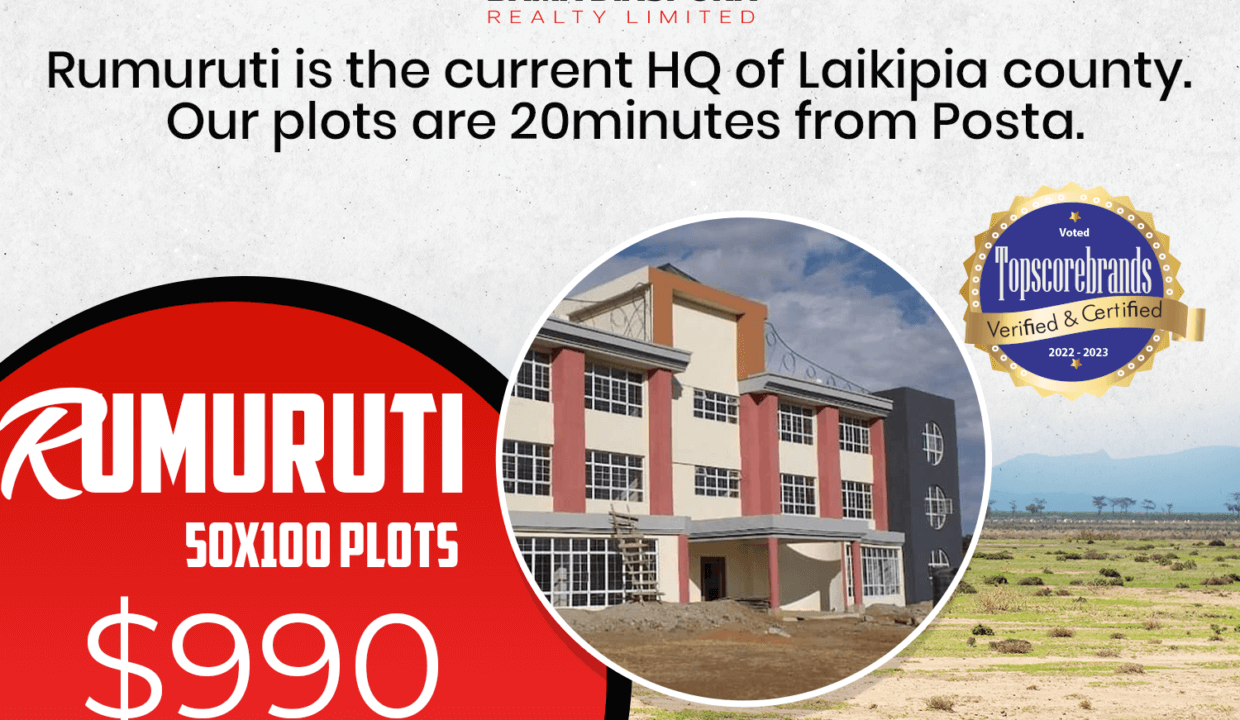 Why Invest In Rumuruti?
Rumuruti can be a great way to generate rental income and long-term capital gains.
The town is located in the Laikipia County of Kenya and is known for its stunning scenery, wildlife and potential for investment opportunities.
Property is relatively affordable and the locale is close to Nanyuki, which is a growing commercial center. With the right research, careful planning and good investment strategies, investing in Rumuruti could be very profitable.
The first step to consider when investing in Rumuruti is to identify what type of real estate you are interested in purchasing. Many investors choose to purchase land and then develop it into residential or commercial properties, such as apartments, townhouses, or commercial buildings. You could also buy existing properties that can be rented out to tenants or used as vacation rentals. Other options include purchasing agricultural land or vacant land for future development.
Once you have identified the type of real estate you want to purchase, it is important to conduct thorough research on the area. Look into the zoning laws and any restrictions that could affect your investment.
Contact Bama Diaspora Ltd to get a better understanding of the market and to find out which areas are most desirable.